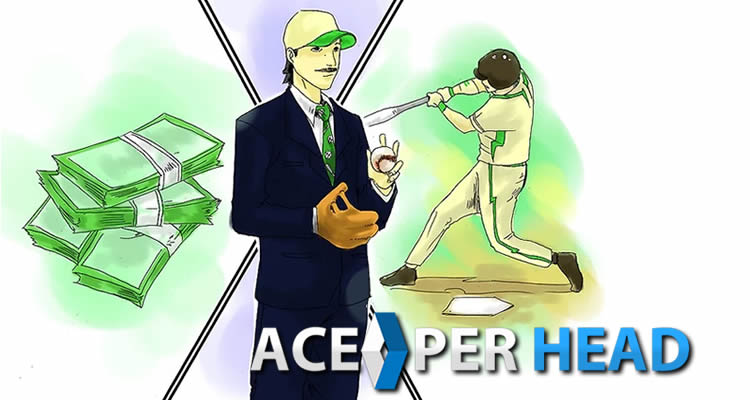 Betting agents require a comprehensive PPH service provider that enables them to offer a differentiated betting experience to their players. Most pay-per-head sites provide one plan fits which does not allow agents much room to create a brand of their own.
Integrated Gambling Services
At www.AcePerHead.com, we believe that individuality is the spice of life, and we understand that every agent is unique and as such requires a custom fit plan to serve its players. That is why we have worked hard to create a service platform that is flexible yet robust and stable to process a staggering number of wagers per minute across channels and products.
With our one access point strategy, we have effectively combined all our products and services into one easy-to-use account. This way agents can view their entire operation from one convenient backend, while still retaining full visibility of every aspect of their business.
Our Products:
Our flexible high-performance sportsbook can handle all sporting and non-sporting events, in multiple betting formats. It features the most extensive betting platform available, offering more live betting events than other PPH service providers.
Ace Per Head offers a virtual casino. The virtual casino features state-of-the-art graphics and sound effects. Our PPH casino provider offers a vast selection of popular games, 40 different gambling games like Blackjack, Pai-Gow, Video Poker, and lots of slot games.
Our horse racing book supports all major tracks in the US and the biggest world races. The interface is fast and easy to use, all results are received in real-time so the grading of wagers is fast and accurate.
Through our single web-based back office, agents can manage all products and services contracted, from line movement, wager limits, increase or decrease credit limits, view pending wagers, position reports, active players, balance reports, and more. Bookie Agents can also see which products are producing better than others, which players are outperforming the rest, and the accounting features are second to none.
Service plans offered by Ace Per Head are fully customizable, meaning agents can choose to offer their players only a sportsbook, casino, or Racebook services or any combination of the three. Services can be granted or denied on a player-by-player basis, and individual limits are also possible.
Our one-account strategy also benefits players, as all our products are seamlessly integrated and accessed through one account and one balance. Customers will not have to request a balance transfer to play in either of the casino platforms or the racebook, their balance is available across all products and channels, so no matter if the player is connecting to the service through a mobile device, a desktop computer or through our call center, the balance is the same.
Security
The software features a security protocol to prevent an account from being logged in at the same time through different channels, the meaning is the customer has called into the call center to place a wager they cannot simultaneously be logged in to their account on their mobile device or desktop computer. This prevents circumventing balance and wager limits.
Take a tour of the AcePerHead.com suite of services and learn for yourself why we are considered the leaders of the PPH service provider industry.