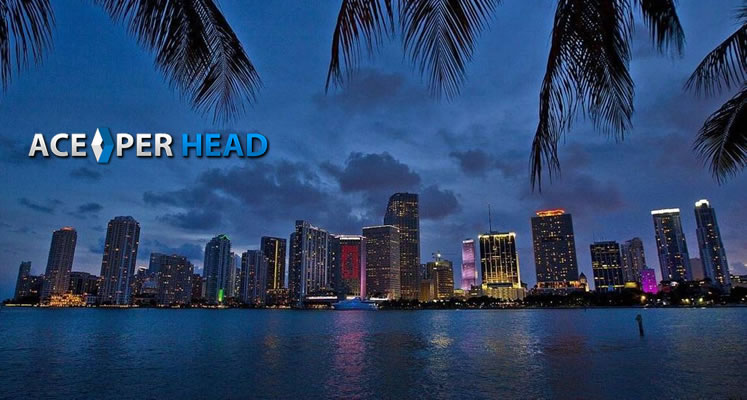 Back in the day, Miami was a hotbed for hotel entrepreneurs, aspiring entertainers, and a playground for the rich and famous.
Tapping into This Profitable Market
Although a lot has changed in the last few decades, the truth is Miami is still the land of opportunity for anyone interested in sports gambling. Most bookies don't consider the Latino population a profitable market, but, if you are one of those I'm here to tell you, you are dead wrong.
Latin America is one of the emerging markets for global sports betting, which means that Latinos like to play just as much the next guy. With a large Latino community living in the United States, it would stand to reason that the next logical step for local bookies would be to target this market.
So why isn't this happening already?
The answer is, it is happening; however, local bookies are struggling to find suitable alternatives for price per head providers who have the capability of handling their Hispanic customers.
Thankfully, AcePerHead.com is once more ahead of the curve, and they have already started offering their bookie software in Miami, and other areas with large Hispanic communities.
What is different with their betting platform?
For starters, you can now customize the betting interface and translate the menu including wager types into Spanish. This means that you can also tap into the first-generation Latino communities in Miami and other surrounding areas, not just the individuals who have lived in the country long enough to have learned the English language.
Potential bookies who are looking for bookie software in Miami will be pleased to learn that in addition to the latest technological advancements, they will also benefit from the incredible customer service offered by Ace Per Head. And like any other bookie agent who subscribes to their service, you will also have access to the sharpest lines in all major sporting events.
Another incredible feature offered by Ace Per Head, is their large selection of soccer lines; it's no secret that soccer is the most popular sport in Latin America, and these guys post betting odds for the world's top leagues including those from Brazil, Argentina, Colombia, Uruguay, and many other South American countries. Not to mention leagues from Europe, Asia, and Africa, as well as the MLS in the United States.
Baseball is another fan favorite sport for Latinos, and no other pay per head company offers more betting options, including props, futures, and alternative lines than AcePerHead.
For those individuals with the entrepreneurial spirit who have been looking for a way to tap into the Latino sports betting market, there has never been a better time, acquire the best bookie software in Miami for an incredible price.
As part of the price per head services, you can now have access to the most complete online betting interface, accessible through any device be it mobile or desktop, for an incredible starting price of just $10 per head.
How to Run a Bookie Operation?
If you are interested in learning more about this incredible opportunity contact AcePerHead.com today for more information.