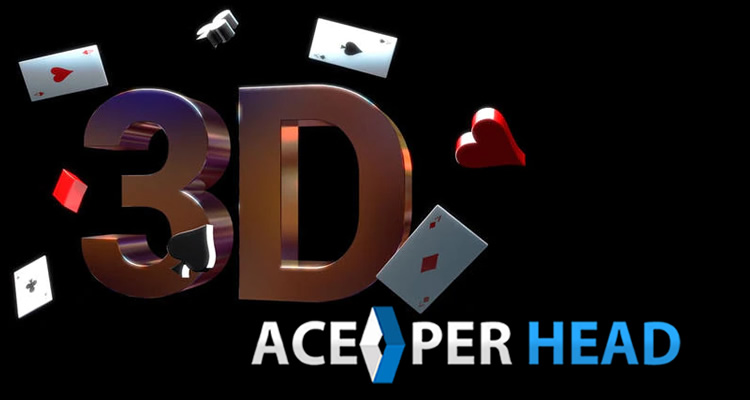 It's not all about sports anymore, clients want more, and they demand more and more services, high quality, and great support, and it's not easy to keep up with all these requests, but you must, and as a bookie, you know that if your current pay per head service is not fulfilling your clients' needs you have to move on, otherwise it will cost you, clients.
More Games, More Profit.
Clients are online all the time now, and for this reason, one of the services they request the most is the casino. Virtual and Live casino games are a must these days if you want to retain your clients and increase your profitability.
If your PPH service doesn't offer you casino games, it's time to switch and look for a 360-degree solution that covers every aspect and really helps you grow your business. AcePerHead.com gives you a complete pay-per-head solution, price-per-head casino included.
Recognized as an industry-leading pay per head service, AcePerHead.com offers you both virtual and live casino solutions. A variety of themed slot machines, keno, pai-gow, baccarat, craps, video bingo, video poker, and roulette, are just some of the games offered at the price per head virtual casino, while the price per head live casino features beautiful dealers in a Vegas-like atmosphere working the Blackjack, Roulette, and Baccarat tables.
Become the Local Online Casino
Technology and software are key elements when it comes to choosing your price per head casino. Graphics must be high quality and attractive, the system has to be friendly and easy to use and available for desktop and mobile devices, no games getting stuck, no none sense, at this point in time with the existent technology there is no reason to give your clients unnecessary grief. With AcePerHead.com as long as clients have a semi-modern browser that supports Java and JavaScript they won't have any problems, and they can enjoy hours of entertainment and fun.
It's a fact that customers spend more time playing casino games online than the time they spend at the sportsbook or Racebook. You want your clients to be engaged, you want them to play more and that's why having a price per head casino as part of your service is not a luxury but a necessity; in a matter of just a few months you will see your revenue grow, and surprisingly your customers will be happier and will keep coming back for more.
So don't waste any more time with your old PPH solution, go to Ace Per Head now, request your free week every month for life, test the service demo, both as a player and an agent, fall in love with it, and switch over; getting set up is fast and easy, the customer service reps will walk you through the process and help you set everything up; another great asset we forgot to mention is the fact that nearly everything is configurable, and even the price per head casino offers different templates that you can choose from to give your site its unique look and feel.
If you've been to Las Vegas, Atlantic City, or your local casino, you know that tables are always full and machines are always in use. That can be your case, making an easy profit with your own price per head online casino, check it out now: AcePerHead.com.