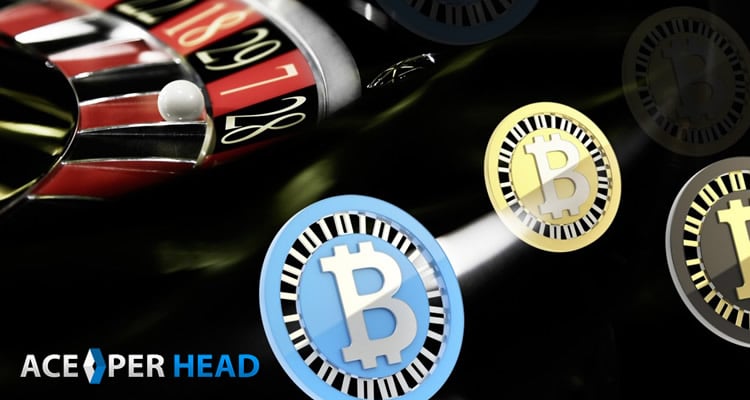 There has been a lot of controversy in the cryptocurrency world in the last few weeks, and pricing has fluctuated more heavily than normal, but, what are the real implications for online casinos?
How Blockchain is Impacting Online Casinos
Bitcoin is the front-runner in blockchain currencies, and therefore it is expected that it would be the one most targeted, but bitcoin casino software providers like AcePerHead.com, are not backing away from it just yet.
According to an insider, bitcoin is still a reliable payment method, which offers great benefits including anonymity, which is one of the most sought out features by agents. There are currently no signs that the top pay per head companies will forego the cryptocurrencies in the foreseeable future, so agents across the world have nothing to fear.
Thanks to bitcoin casino software providers, the online casino industry has experienced a significant surge in popularity, with easier and faster payment options via the blockchain currencies, agents are more comfortable adding this product to their sites.
And why wouldn't they, casino games offer some of the highest hold percentages in the online gambling business, and with all the added security features that the software now provides it makes it very difficult for players to commit fraud.
Additionally, both the virtual and live casino games have been seamlessly integrated into the sports betting interface, meaning players only have to worry about one balance, and agents have increased visibility which makes managing the entire product portfolio fast and easy.
Blockchain technology has essentially revolutionized the online gambling industry, with it not being regulated by any financial institution or government, it has opened the door to thousands of independent bookies, allowing them to grow their businesses in ways they never thought possible.
Clearly, the leaders in the pay per head business including Ace Per Head jumped on this incredible opportunity early on and took it upon themselves to introduce and educate agents on how to best exploit all the benefits offered by cryptocurrencies. This level of service is not easy to come by, and this is just one of the reasons why AcePerHead.com has become the number one choice for agents seeking price-per-head services that accept bitcoin and other cryptocurrencies.
Being one of the first shops to adopt this new technology and making it available as a payment option not just for sports betting but also both their casino products, they once again cleared the path for others to follow, but, the reality is, few pay per head companies who are currently accepting bitcoin and the other cryptocurrencies truly understand all the benefits and how to best utilize this new technology, which is why these companies are always closely monitoring what AcePerHead.com is doing so they can try and copy them.
Agents understand that it is always better to lead than to follow, and that is why more and more agents are taking the decision to switch to Ace Per Head, the one company that has demonstrated to have the vision of what the future of online gambling should be and the guts to make that vision a reality.