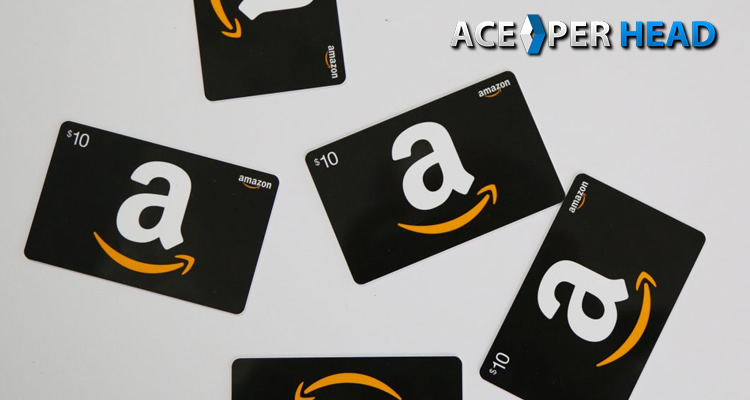 Bookies around the country understand the hassle that paying for their PPH services can be, and especially so if your pay per head is stuck in the past and only accepts payments via person to person money transfers.
Easy and Inconspicuous, Amazon Gift Cards
The big fish in this industry, however, can be recognized for their innovative thinking and creative ways of solving age-old problems, and that is exactly what the leader in price per head services, www.AcePerHead.com does consistently.
This last year alone they have introduced more payment methods than most competitors, adding Vanilla gift cards, three different cryptocurrencies such as Bitcoin, Ether, and Litecoin. Now to start the new year they are introducing Amazon gift cards.
These are a perfect solution for small agents for whom other payment methods are simply too much work. Purchasing Amazon gift cards is easy and convenient, and best of all it does not raise any suspicions because let's face it everyone buys gift cards from Amazon.
The Amazon gift cards are sold in dollar increments of $15, $25, $50, and $100, and because the gift cards can be purchased in different places aside from the Amazon website, you can stock up on these and nobody will question your motives. The next time you go shopping for groceries, pick a couple of Amazon gift cards from the store and use them to pay for the best price per head service in the industry.
Some competitors wonder why a price per head sportsbook company needs to many payment options, since payments are done once a week they feel the agents are not as exposed as post-up players are, having to sometimes make several deposits a week. The reality is, agents have a much greater exposure than most realize, and Ace Per Head feels it is the right thing to do, to make life simpler and safer for their clients.
The ideal strategy for an agent to make good on their payments is use a variety of payment methods instead of just one, this will help them avoid patterns that can be easily detected, so it is recommended that one week's payment be done with a Vanilla Gift Card, the next you can use a cryptocurrency of your choice, and then another payment can be done with Amazon Gift Cards, the order in which these payment methods are used should be switched with some regularity to avoid detection.
There is no better feeling than having options and knowing that your pay per head service is always looking out for you, be it with their premium betting odds, their great customer service, or by finding new and better ways to make your life easier.
AcePerHead.com has always valued its customers and they make sure to show it every chance they get, your success is one of their priorities, and that is what drives them to innovate and improve the industry, others follow, but Ace Per Pay Head has always loved being in a leadership position.
If you value innovation, customer service, and sharp betting odds then the only place where you will get all this is at www.AcePerHead.com.