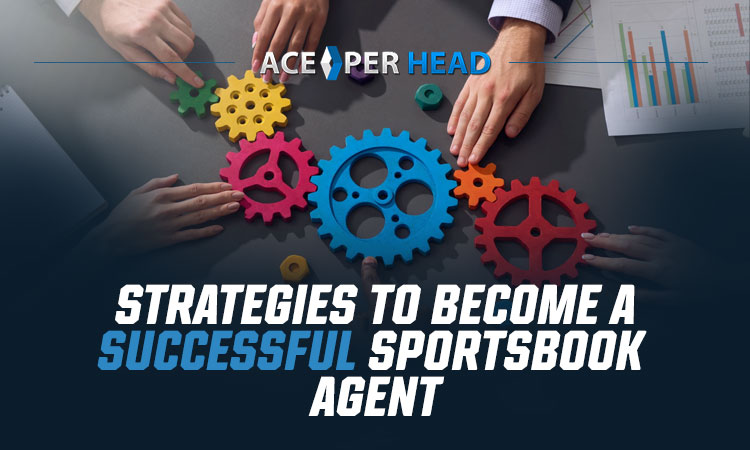 The sports betting industry is growing rapidly, and as a result, more and more people are becoming sportsbook agents. If you are interested in starting a career as a sportsbook agent, you need to have a clear understanding of the industry and a solid plan to succeed. In this article, we will outline seven key strategies that can help you become a successful sportsbook agent.
Sports like the NFL have become increasingly popular to bet on in both the U.S. and Canada over the last few years. As gambling on sports has been legalized in more places, more people have been trying it out.
Would you like to cash in on the sports betting craze? If so, you should think about turning yourself into a sportsbook agent by setting up your own sportsbook business.
Here are several strategies you can use to get your sportsbook business off the ground.
Understanding the Industry: The first step to becoming a successful sportsbook agent is to develop a thorough understanding of the sports betting industry and the regulations that apply in your area. This includes familiarizing yourself with the different types of bets, odds, and lines, as well as keeping up-to-date with industry news and trends.
Solidify a Strong Client Base: One of the most important factors for success as a sportsbook agent is having a strong network of clients. To build a loyal client base, you need to offer excellent customer service, competitive odds, and various betting options. This can be achieved through effective marketing and promotion, as well as through word-of-mouth referrals from satisfied customers.
Maintaining Good Relationships with Suppliers: To ensure that your odds and lines are accurate and up-to-date, it is important to maintain good relationships with your suppliers. This includes regularly communicating with them and seeking out the best prices and odds for your clients.
Staying on Top of Trends: The sports betting industry is constantly evolving, and to remain competitive, you need to stay on top of industry trends and be flexible enough to adapt to changes in the market. This includes staying abreast of new technologies, new betting options, and changing regulations.
Strong Online Presence: In today's digital age, having a strong online presence is essential for success as a sportsbook agent. This includes having a user-friendly website, social media presence, and mobile app that makes it easy for clients to place bets and access information about your services.
Promotions and Bonuses: Offering promotions and bonuses are a great way to attract and retain customers. This can include things like welcome bonuses, referral bonuses, and special promotions for major sporting events.
Cater to Customers' Needs: Finally, as you begin to enjoy success as a sportsbook agent, you might hear your clients complaining about certain aspects of your sportsbook. You should listen to their complaints and strive to make improvements to your operation. By providing your clients with the best experience possible, you shouldn't have any issues getting them to come back to you early and often to bet on sports.
In conclusion, becoming a successful sportsbook agent requires a clear understanding of the industry, a solid plan, and a commitment to excellence. If you are interested in starting a career as a sportsbook agent, we recommend considering AcePerHead.com as your platform provider.
Secure Pay Per Head Software
In order to become a successful sportsbook agent in 2023, you'll need to set up a website for your clients. This can be very difficult to do if you decide to create a website from scratch.
Rather than taking that approach, you should invest in pay per head software. It'll give you immediate access to both an online sportsbook and an online casino that you can use.
With pay per head, you'll pay a set amount for each client you have. It'll be so much easier than trying to build a website from nothing.
With our comprehensive platform, state-of-the-art technology, and commitment to customer service, AcePerHead.com can help you achieve success in the sports betting industry.
Start Working as a Sportsbook Agent Now
You aren't going to be able to become a successful sportsbook agent in the blink of an eye. You'll need to spend months working at it so that you're able to turn a profit on a regular basis.
It'll all start with you getting your hands on the best pay per head software. Ace Per Head can set you up with the software you'll need to get things moving in the right direction.
Learn more about our pay per head software today so that you can start utilizing it right away.