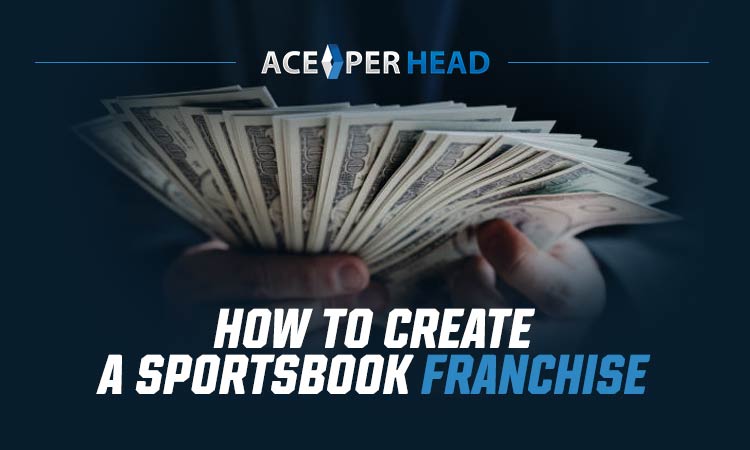 With a market growing at an 8.33% rate annually, sports betting is one of the top businesses to start a business in. It not only is lucrative and draws in a lot of bettors, but it also is ideal for global expansion. New states and nations are legalizing online sportsbooks every day, and gamblers are looking for a place to turn.
If you want to create a sportsbook franchise, there are a few things that you'll need to do to get started. Read on for a guide on how you can start a bookie business and grow it from the ground up.
Define Your Bookie Business
Before you start planning the logistics of your sportsbook, it's important to keep in mind that a sports betting business is, above all, still a business. You're making transactions with players with the end goal of making money. Your bettors are clients that you need to keep happy to retain a good reputation and reviews.
You also need to set goals and a budget in the same way that any other business would.
The first thing you need to do is decide what your objectives as a bookie are. Initially, goals will be short-term:
How much of a net profit do you want to turn in your first quarter?
How many players do you want to sign on in your first quarter?
How much growth do you reasonably intend to have?
What marketing campaigns do you want to execute?
In what areas do you want to immediately expand your sportsbook?
At the end of the quarter, you'll have a better understanding of what's realistic vs what's not. You can then set goals for the rest of the year based on the information that you gather when working towards the short-term objectives.
You also need to determine how much you're willing to spend when beginning your sportsbook business. Make sure that you allocate for an online platform, an initial amount that you want to be able to pay out to bettors, and necessary marketing. You can funnel more money into any of these once you turn a profit, but make sure to be realistic initially, too.
Find the Right PPH Platform
It's important that you select services that let you make the most of your budget. Pay per head (PPH) platforms are inexpensive and fully managed. This means that you won't need to pay separately for web design and development, customer support, and updates- they're all part of one comprehensive package (along with many other features).
But what is pay per head, exactly?
A PPH platform gets its name from its method of payment. Many subscription models force you to pay a monthly flat fee, meaning that you'll put out the same sum whether you have 10 betters in the off-season or 500 around the super bowl. PPH models are designed to ensure that you only pay for who you're working with at any given time.
You pay a small fee of around $10 per person that you're actively working with. Rather than paying an unreasonable amount for times when you have virtually no players, you'll only need to pay for who's signed on with you. This makes your business scalable, flexible, and eternally lucrative.
To find the right PPH platform, you'll need to look for something with many top-notch features. Some of the most important include:
Simple web design and development assistance
Customer support for you as you manage your sportsbook
Customer support for players as they make bets and pay out
Automatic updates and upgrades
Simple tracking of various sporting technologies
Full control over limits placed on players (betting minimums and maximums)
The ability to manage your own bets, lines, and bettors
Ace Per Head offers these features along with many more. Our experienced professionals are happy to help you get set up with your sportsbook so that you can begin taking bets ASAP.
Get Your Sportsbook Set Up
Setting up and launching your sportsbook is the first step towards actually reeling in bettors. You'll need to first create a website that works to build your brand. Consider the colors, images, and layout that you want to incorporate into your platform.
Once you have a rough vision for what you want your site to look like, Ace Per Head will discuss your specific needs with you. We'll help you to build a site that looks exactly as you imagine it to give you full control of your brand. This generally is done using one of our many pre-designed templates that were made specifically to appeal to gamblers.
However, template-based design isn't your only option. We also are happy to help you design a custom site from scratch that perfectly meets your vision. Our design experts will help you to make it as appealing as possible while considering practicalities like navigation, payment methods, and more.
Keep Your Platform Up to Date
Once Ace Per Head has designed a site for you, it's time to launch your sportsbook. Congratulations! At this point, your brand is out in the world for bettors to see and engage with.
However, trends in online engagement are always changing. If you don't closely monitor your website and keep it up to date, you're going to have trouble keeping gamblers interested in your sportsbook.
Make sure that you closely monitor web design trends to ensure that your site never becomes obsolete. Because Ace Per Head is always available to offer support to agents, we'll help you alter your website and layout whenever you want us to. All you need to do is tell us what you want to be changed and we'll make it happen ASAP.
It's also important that you rely on automatic updates to keep your platform running smoothly. Slow load times and images that aren't mobile-compatible can be detrimental to your business. Bettors expect sites to load within a few seconds, and if you fail at this, they're going to click away.
We'll monitor trends in your website proactively to make sure that everything is running smoothly. We'll take note of any blips in regular operations and automatically troubleshoot them. Because we believe that transparency is key, we'll also notify you every step of the way.
Draw In Your Target Audience
Okay, so you have a well-designed and up-to-date website. That's half the battle. But how are you actually going to get business?
The answer to this lies in a killer marketing campaign.
Social media is one of the best places that you're going to reach bettors. Invite those in your target areas to like your sportsbook's official pages on Facebook, Twitter, and Instagram. You can even target those who like competitor sportsbooks and make them aware of the alternatives- an informed choice is never a bad thing for players.
You also can launch pay-per-click (PPC) ads on all of these social media platforms as well as Google Ads. This is ideal for bookie businesses since you're targeting a very specific financial demographic. Enter a high-income and well-paying occupation for your target audience to ensure that they have disposable income for sports betting.
If you execute these strategies well, you could wind up with an incredibly lucrative career. Successful bookies can make between $50,000 to $100,000 in a single week. That's over $5 million yearly, so keep your eyes on the prize and create an awesome marketing strategy!
Offer Rewards to Loyal Bettors
Loyalty is underrated in a lot of industries, but this is even more true in the gambling sector. If you want to retain bettors (or get them to come to you over your competitors), offering rewards and having giveaways is a great way to go. Just make sure to incorporate these giveaways into your budget!
Swag is always an awesome idea since it gives bettors something tangible to remember you by. Also, since they'll wear it out in public, it's the gift that keeps on giving. You'll have walking advertisements for your sportsbook everywhere.
You can also offer discounts on betting. Giving people a free $50 to bet for every $1000 that they spend is an awesome way to keep people around. After all, free gambling that could ultimately pay out a little bit extra is never a bad thing for bettors!
Create a Sportsbook Franchise Today
While setting up a sportsbook business can be a challenge, you're sure to be successful if you follow this step-by-step guide. Plus, with the right PPH providers on your side, you'll have all the help you need to launch your bookie startup the right way.
Now you know how to create a sportsbook franchise and carry it to success. That means it's time to begin your six-week free trial of Ace Per Head's software. Create your package today to begin accessing our services and get assistance setting up your sports betting platform.