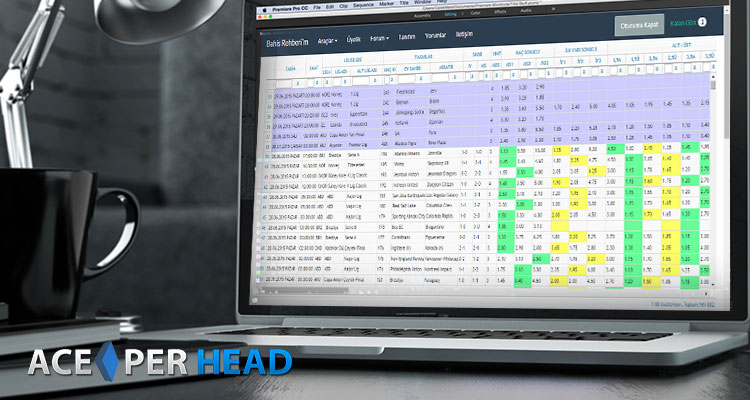 Bookmaking is one of the most profitable business worldwide, but raising operational costs have been cutting into agent profits in recent times.
The solution seems to go global while remaining local.
Offer More at The Right Price
I know this sounds impossible, but it is not, with pay-per-head betting, you can keep your players where they are and move your operation offshore at an affordable price.
By outsourcing your operation, you will be effectively cutting your monthly overhead and increasing your profits, while at the same offering more to your players, it really is a win-win situation. By opting to use a betting platform service you can expand your market offering to include more sports and worldwide leagues as well as casino games and horse racing.
When you work with a pay per head sportsbook companies like AcePerHead.com you get the best of everything, a solid betting platform that can be accessed 24/7 online from anywhere in the world and on any device, sharp lines managed by some of the most experienced line managers in the industry with years of experience under their belts, a comprehensive backend for you to monitor your players in real-time, a complete suite of reports that cuts your workload in half, casino and live casino games, horse racing, and the most complete live betting offering.
Start your Bookie Shop
All of this starts at just $10 per head, there is no way you could cut down the cost per player to that amount by running your own bookie shop, just the shared cost of the software would amount to that. Online betting has become one of the fastest-growing businesses in recent years, and all the projections indicate that the industry will continue to grow in the coming years, making this the perfect time to scale back your costs and improve your business model.
One of the biggest trends in the industry is live betting, Ace Per Head is at the forefront of innovation in this field, they have partnered up with some of the leading providers to increase their live betting offering to just about every market and league imaginable. Their investment will aid you in attracting more players, and increasing your bottom line.
Pay per head sportsbook betting is simply a no-brainer, more and more bookmakers are opting to close down their shop and hand the day to day operation to experts who have found the right balance of quality service and low cost, there is no need to worry about rent, salaries, paying software providers, and all the other expenses that come from running your own shop, let the experts handle that for you and you focus on your players and most importantly your bank account.
Moving your players is simple and lightning fast, simply contact one of the account managers at AcePerHead.com and they will set it all up for you, you can choose to have your own branded website which they will create for you, or use their generic wagering portal.
They also give you the ability to move your own lines from anywhere in the world, so go ahead, take that vacation you have been dreaming of and start enjoying life.