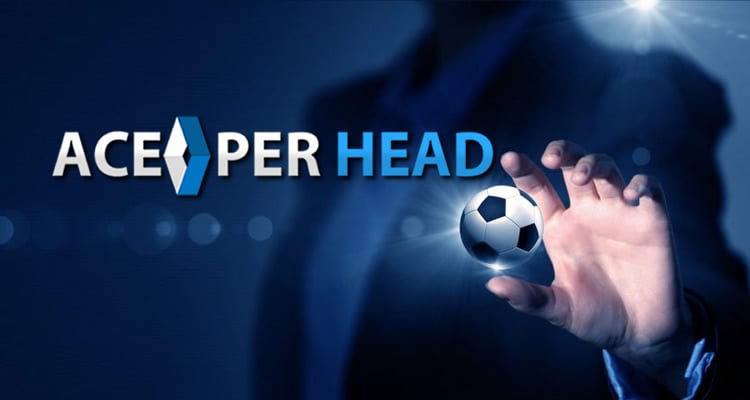 A lot of people ask if there is a bookie software app, and the answer is there is something that is much better and it can be saved on the home screen of any smartphone and work the same as a clickable app, but perform even better.
Ace Pay Per Head is one of the leading pay per head services in the bookie market and they provide bookies with a fully functioning mobile solution that never needs installing, updates, or issues with crashing. Ace provides a sportsbook betting website for bookies to have their players wager on and this too can just be easily saved on the home screen of any smartphone. In addition Ace also provides a mobile admin backend page for bookies to view all their players' daily and weekly wagers and balances, along with many other analytical reports and information on their players.
Ace manages all the lines and posts thousands of betting options every day for players to bet on, and all of this can be done right on any mobile device because almost 90% of wagers made today are done on a mobile device. This is why they have a special formatted website for both players and agents that can quickly and easily be used on any mobile phone. All you need is internet or Wi-Fi and you can bet any sporting event in the world right from the palm of your hand.
Players
For players, it is as simple as just selecting the type of wager they want to make, such as a straight bet or a parlay, and then selecting the sport and teams they want in the wager, and lastly putting in the amount they want to bet and their password to confirm the wager. It literally takes seconds and a couple of quick finger taps to make a wager on Ace's mobile betting site.
Agents
Then agents also have access on their mobile phone to easily see their players' open wagers and balances with a couple of clicks. Also, all wagers are immediately graded after each event ends and automatically get updated to the balances on the weekly balance report in real-time. Ace does all the technical bookmaking aspects of running the site, along with each year adding new and useful features to continue to make any agent's bookie experience as smooth and profitable as possible.
Their platform also never crashes because they invest heavily in technology and servers which allow their site to never have downtime, especially during peak betting times such as NFL Sundays. This allows Ace Per Head to offer their clients the most innovative and easy to use bookie software without all the issues that traditional apps experience.
Ace Per Head also has some of the best initial startup promotions in the industry, including their market-leading up to 6 free week promotion. There are also other promotions such as discounts for paying with crypto, half-off promotions for 5 weeks, and free customized website offers. Give us a call today (1-800-909-5193) and get set up with the best bookie software in the market.